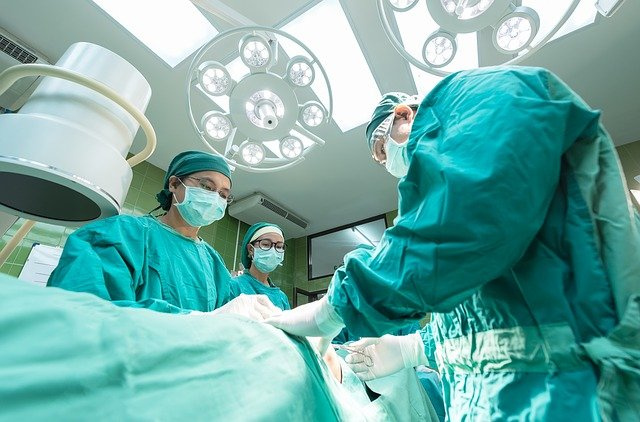 Outbreak of diarrhea across Bangladesh
Admission of diarrhea patients in Chittagong hospitals. The number of patients is increasing in 15 government hospitals of the upazila besides the city. On April 6, 256 patients were admitted in government hospitals in the city and district.
Among them 140 were admitted in 15 hospitals of the upazila, 63 in Chittagong Maternal and Child Hospital, 36 in Bangladesh Institute of Tropical and Infectious Diseases (BITID) Hospital, 10 in Chamek Hospital and seven in Chittagong General Hospital.
Meanwhile, patients suffering from diarrhea have been treated at Chandpur Hospital as there are no beds under pressure. The pressure of patients suffering from diarrhea and cholera at ICDDR, B Hospital in the district meant that patients were treated by placing temporary beds on the verandah.
In Bagerhat, the diarrhea unit of the 250-bed Sadar Hospital has several times more patients than the number of beds. According to the District Civil Surgeon's Office, about 200 diarrhea patients have been admitted to Bagerhat District Hospital in the last one week. Besides, more than seven hundred patients have been treated in different health centers of the district for this disease. Outbreaks of diarrhea have been reported not only in Chittagong, Chandpur or Bagerhat but across the country.
Outbreaks appear to be exacerbated during April. But at the beginning of March this year, the number of patients began to increase at an alarming rate. In this situation, ICDDR, Bir doctors and other health workers are struggling to cope with the pressure of patients in the capital.
Experts say that eating street food and stale food can also cause diarrhea. However, the main cause of diarrhea is contaminated water. Drinking water as well as daily use water should be pure and safe. But somehow if the sewage line connects with the drinking water line then the water becomes contaminated.
Meanwhile, the disease caused by diarrhea has not been eradicated, said the spokesman of the Department of Health, Prof. Dr. Nazmul Islam. "We want to deal with it," he said.
Professor Nazmul Islam said that in January 2021, there were 5,083 patients in Dhaka district and in January this year, there were 6,589 patients. In March 2021, there were 6,056 patients and in March this year, there were 7,000. In March, there were one lakh 70 thousand 236 diarrhea patients in the country.
However, he acknowledged that their numbers were not enough to defeat Alzheimer's. However, the increase in the number of patients has occurred at ICDDR, Bir Hospital. The same is true in other hospitals. However, the number of patients has increased – that's right.
Professor Nazmul Islam said the rain did not go well. The water layer is below. Due to global warming and climate change, there is a shortage of clean water in the coastal areas of the country. At the same time, the water that is used in our daily life is not so much sterile or pure. So one of the causes of contamination (pollution) but these are also.
Food poisoning and poor quality of food can lead to diarrhea, he said, adding that contaminated water is the main cause of diarrhea. There is no cure for diarrhea without 100% safe water. It is almost impossible to get diarrhea without a bacterial infection.
Professor Nazmul Islam said the mouth of the faucet was closed after washing hands with soap. My hands are sterile until the moment I close that mouth. But if an infected person touches the mouth of that faucet before me, then after catching it, I too will be infected with that germ. The incubation period of this bacterium is two hours to five days.
Personally, I think, unless 100% pure water can be given, be it drinking water or daily use, we will not be relieved from diarrhea, said Dr. Nazmul Islam.
Abu Jamil Faisal, a member of the Department of Health's Corona Public Health Advisory Committee, questioned Corona's involvement with diarrhea, which has spread across the country.
Professor Abu Jamil Faisal said that when diarrhea increased in Dhaka, there was talk of lack of safe water. But then why is diarrhea increasing across the country.
One of the symptoms of corona is diarrhea and he recommended corona test for these patients. He said that only diarrhea treatment is being given to these patients. Their corona is not being tested at all.
Former chief scientific officer and current advisor to the Institute of Pathology, Disease Control and Research (IEDCR) on the question of why diarrhea is prevalent across the country. Mushtaq Hossain told the Bengali Tribune that diarrhea is a contagious disease that has spread from one place to another. Spread through the patient, spread through water, spread through food.
However, there is also an issue of the season, said the public health expert, this season the bacteria grow more. Yet the role of man-to-man transmission is paramount here. If we could ensure safe water, safe food service and sewerage system, even if the bacteria grew, it would end up locally, not spread. But since that is not going to happen, it is spreading across the country.
Dr. Mushtaq Hossain said that a targeted approach is needed, where diarrhea is breaking out, where people are coming to the hospital, safe water and safe food should be provided in the area. In densely populated areas, water purification tablets should be given in slum areas, safe food should be provided to all.