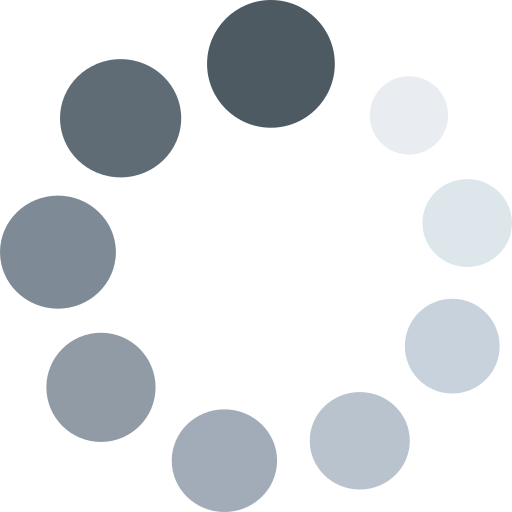 Here are 70 amazing facts about octopuses:
Octopuses are one of the most intelligent invertebrates in the world.
There are around 300 known species of octopuses.
Octopuses are found in every ocean on Earth.
They are related to squid and cuttlefish.
Octopuses have a beak that is similar to a parrot's.
They have three hearts.
Octopuses have blue blood.
They can change their color and texture to blend in with their surroundings.
Octopuses can change the pattern of their skin to communicate with other octopuses.
They can squeeze through tiny spaces and escape from predators by fitting through small cracks.
Octopuses can regrow their arms if they lose them.
They have an excellent sense of touch and can taste with their arms.
Octopuses are masters of camouflage and mimicry.
They can use tools, such as coconut shells, to protect themselves and hide.
Octopuses can open jars and unscrew lids to get to their food.
They have a complex nervous system and can learn from experience.
Octopuses are solitary creatures and do not live in groups.
They can swim backwards by expelling water through their siphon.
Octopuses can shoot ink to distract predators and escape.
They have a lifespan of around 3 to 5 years, depending on the species.
Octopuses are the largest of the invertebrates, with the giant Pacific octopus reaching up to 16 feet in length.
Some species of octopuses are bioluminescent and can produce their own light.
The common octopus has eight arms, but some species have more.
The blue-ringed octopus is one of the most venomous creatures in the world.
Octopuses are a common food in many cultures, especially in Asian countries.
They have a unique digestive system with a beak-like structure that grinds up their food.
Octopuses can move quickly both on land and in the water.
They have a keen sense of hearing and can detect sound with their skin.
Octopuses can recognize individual humans and remember their interactions with them.
They have excellent eyesight and can see in color.
Octopuses are often featured in popular culture, such as movies and video games.
Some octopuses have been known to steal objects from humans.
They have a well-developed sense of taste and can distinguish between different types of food.
Octopuses have a flexible body and can contort themselves in many different ways.
They have a large brain relative to their body size.
Octopuses are very good at problem-solving and can adapt to new situations.
Some species of octopuses are nocturnal and only come out at night.
Octopuses have a natural defense mechanism in their skin that can change color and texture to hide from predators.
They can taste with their suckers and arms.
Octopuses are often used in scientific research because of their intelligence and adaptability.
They have a strong grip and can hold onto objects with their suckers.
Octopuses have an unusual mating ritual, with the male using a specialized arm to insert sperm packets into the female.
They are the only invertebrates that have been observed using tools in the wild.
Octopuses have a good memory and can recognize individual humans and other animals.
They have been known to play with objects, such as toys and puzzle feeders.
Octopuses have a remarkable ability to mimic other animals and objects, such as rocks and seaweed.
They have a unique circulatory system that allows them to pump blood through their entire body, including their arms.
Octopuses have a highly developed nervous system and can exhibit complex behaviors, such as problem-solving and tool use.
They have a short lifespan, but they grow very quickly and can reach full size within a year or two.
Octopuses have been known to exhibit emotions, such as anger and curiosity.
They have been observed playing with other octopuses and engaging in social behaviors.
Octopuses can move quickly and gracefully, even in water with strong currents.
They have a natural instinct to explore and investigate their environment.
Octopuses have a powerful sense of smell that they use to find food and navigate.
They are highly sensitive to changes in temperature and water chemistry.
Octopuses have a strong immune system and can heal quickly from injuries.
They can exhibit individual personalities and preferences.
Some species of octopuses have been known to use coconut shells as shelters.
Octopuses can communicate with other octopuses using color and body language.
They have a remarkable ability to learn and remember, even over long periods of time.
Octopuses have been known to perform elaborate courtship displays before mating.
They have a unique respiratory system that allows them to extract oxygen from water.
Octopuses have a highly developed sense of taste and can detect different types of chemicals in their food.
They have been observed hunting and eating a variety of prey, including fish, crabs, and shrimp.
Octopuses have a natural defense mechanism that allows them to squirt ink to confuse predators.
They are able to change their body shape and texture to match their surroundings, making them nearly invisible to predators.
Octopuses have been known to escape from aquariums and tanks, even when the tanks were considered secure.
They have been the subject of many scientific studies, particularly in the areas of neuroscience and behavior.
Octopuses have inspired many works of art and literature, including the famous novel "Twenty Thousand Leagues Under the Sea" by Jules Verne.
They are truly amazing creatures that continue to fascinate and intrigue scientists and animal lovers alike.