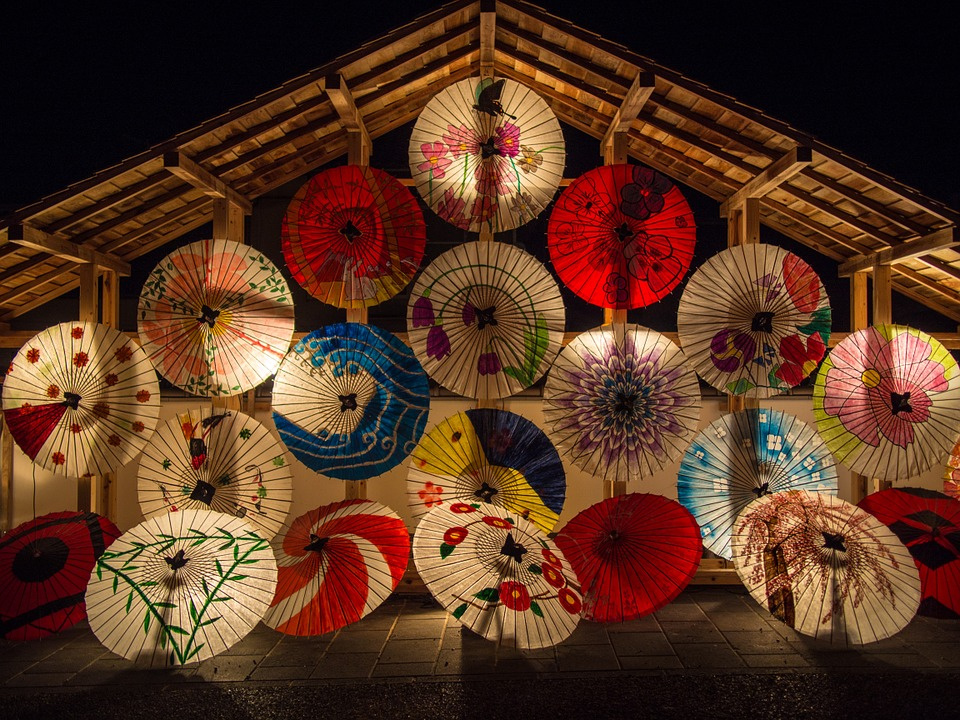 The world is magnificent with its rich diverse elements. There are 8 million species living around us. The diverse nature makes the world a colorful canvas. Human is also an element of this canvas. One of the most varied element is human. Yes, we all are same. We came from the same place. But we have been creating differences with one another through the practices, norms, values. Our ancestors created culture. It is what makes us more diverse within this world. Festival is part of it. Sometimes they are so discrete that a person from different culture is getting a culture shock. Lets visit 5 different festivals that may be too weird for you!
El Colacho: A Baby Jumping Festival
It is weird to attend a festival where a running man jumps over a baby. But it is not weird for the villagers living in Castrillo de Murcia,  a province of Burgos in Spain. In this breathtaking ritual one year old babies are laid on the mattresses. A weird looking man called El Colacho wearing red and yellow mask jumps over the babies. He is called the devil.
And it even gets more stranger, when these "devils" are running around the village to utter insults to the villagers as a custom of the festival. Then ' the saints' called black-clad atabalero arrives to fight against the 'evils'. Atabalero purifies the babies.
It is believed that this festival purifies the babies born with the sins of Adam and Eve.
Boryeong mud festival
Maybe everyone has their own story of playing with mud in childhood. But you can go back to your childhood. You just have to visit a South Korean beach called Daecheonto to attend the mud festival. Boryeong mud festival is one of the most popular festival in South Korea.
There are many events in this festival. Throwing mud at each other, attending fight in the mud, fireworks, painting competition are notable ones.
If you were not covered with mud, then don't worry! Someone will do it for you.
Baby tossing in India
Belief can make people do strange things. Babies under the age of 2 are tossed by a priest from 30 foot shrine. There is a background of this ritual. About 700 years ago, parents with deceased child came to a priest to get help for their child. The priest suggested to build a shrine. Then he told them to throw the child from the rooftop of that shrine. And according to the ritual a hammock-like sheet would appear for safety. And this ritual goes on since then.
People throw the baby from rooftop of shrine while some are waiting with sheet to receive the baby.
This ritual is pretty popular among rural Muslims and Hindus living in Maharashtra and Karnataka States in India.
Battle of the Oranges
The world is strange. You will see people dying for foods in Africa. Then there is Europe where it is fun to play with food. There is a festival called battle of oranges ( carnaval de ivrea) in norther Italian city Ivrea where people get together to throw oranges at each other. It is a traditional Italian festival.
There is a bloody background about the origins of the festival. The legend is that there was a evil tyrant duke torturing the dwellers and he was pervert in nature. He wanted to sleep every newly married woman in the town. There was a woman called Violetta who got married. The evil duke wanted to spend a night with her. The duke forcefully took the newlywed Violetta into his castle. But Violetta was angry enough to cut the duke's head off. The event turned into a revolution. And the Ivrean find their foods throwing festival to remember the revolution. As it is a legend after all, there is a confusion about the origin of the festival.
The festival seems like a play where every women wants to be Violetta. The participants are formed into teams where they play as revolutionists and oppressors.
Monkey Buffet
A local business man wanted to popularize the tourist spot in his town. He had to think out of the box. He somehow managed to create a festival with relating the idea of food and monkey. We all love food. So does monkey. If you love monkey, the festival is for you. People in Lopburi,  a province in north of Bangkok arrange the buffet for monkeys. The province is filled with two to three thousands monkey. About 4,000 kilograms of fruits, vegetables, cakes, and candies are awarded for monkeys. When the monkeys are finished, the festival gets more weirder as local young people are dressed as monkey. They even dance like a monkey. As the idea of local business man worked, it helped Lopburi province to flourished with tourists. And the monkey is honored with foods.